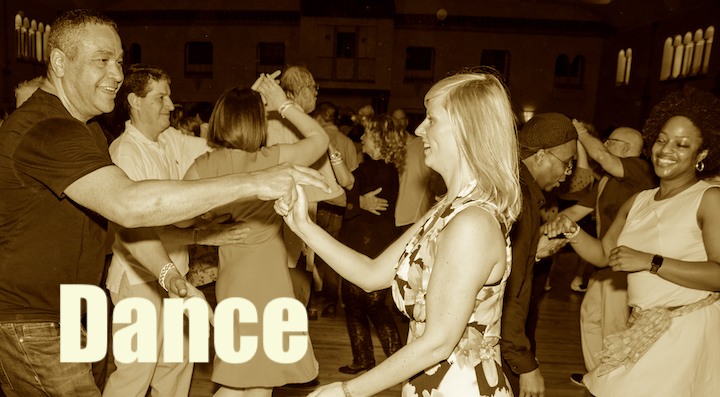 Swing Dance with THE NIGHTHAWKS in the Spanish Ballroom
• Beginner swing lesson 8-9pm; dance 9-11:30pm (band plays two sets)
• Admission $20/person. Advanced ticket sales only; ticket sales ends at 12noon on Saturday, February 26. All ticket sales are final; no refunds or credits.
ONLINE TICKET SALES ARE CLOSED.
THE NOT-SO-FINE PRINT:
• All attendees must be fully-vaccinated (no exceptions).
• Attendees who are attending their first Gottaswing dance this year are required to present ID and proof of vaccination at the door.
• Attendees who have attended Gottaswing dances this year and whose vaccination status is verified in our database are not required to provide proof at the door.
• Tickets are pre-sales only. Payment via credit card at time of purchase, online only. Ticket sales ends at 12noon on Saturday, February 26.
• All ticket sales are final; no refunds, no credits.
• Masks required. Masks must stay over your nose securely.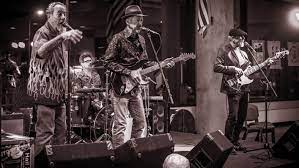 As their 50th anniversary approaches, The Nighthawks step forward with two new members: Dan Hovey on guitar and Paul Pisciotta on bass. Dan delivers strong lead vocals along with his tasty guitar playing, and Paul brings the band's already famous four-part harmonies to a new level. Drummer Mark Stutso's singing and songwriting make him an audience favorite. And founder, lead singer and harpmaster Mark Wenner is still at the helm. With some 30 recordings and local and international awards to their credit, The Nighthawks are still churning out new material while drawing on more than four decades' worth of signature tunes for their legendary live shows.