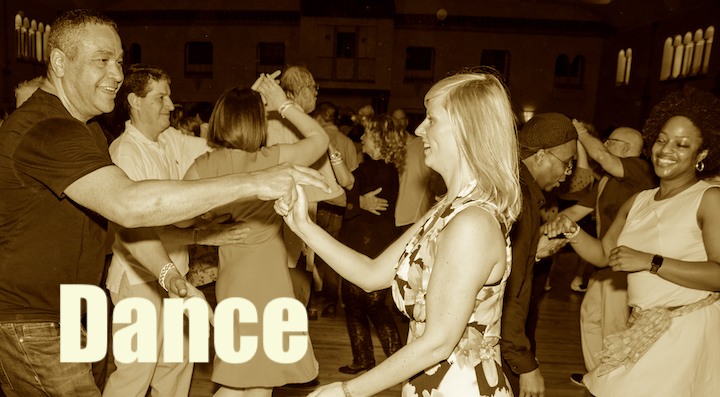 Crazy 2021 Holiday Dance with THE FABULETTES at Colvin Run Dance Hall
• Beginner swing lesson 8:30-9pm; dance 9-11:30pm (band plays two sets)
• Admission $20/person. Advanced ticket sales only; pre-sales ends at 11:59pm on Thursday, December 9. All ticket sales are final; no refunds or credits.
• Attendance limited to 100.
THE NOT-SO-FINE PRINT:
• All attendees must be fully-vaccinated (no exceptions).
• Attendees are required to present ID and proof of vaccination at the door.
• Face coverings must be worn.
• Tickets are pre-sales only. Payment via credit card at time of purchase, online only. Pre-sales ends at 11:59pm on Thursday, December 9.
• All ticket sales are final; no refunds, no credits.
THIS DANCE IS SOLD OUT!! More Friday night dances to come in 2022, so check the calendar for info.
Sue and Gary combine their usual holiday-season dances (Sparkling 1920s, Tacky Santa Dance) into one big dance complete with decorations, Santa, Elves, (who may look suspiciously like The Fabulettes?), holiday snacks, mistletoe (draw lips on your mask?) and lots of silly holiday fun! Wear your favorite holiday attire–sparkling, silly, pretty, tacky, handsome, cute, funny . . . your choice!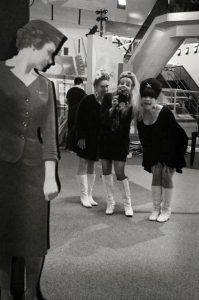 You just can't have more fun anywhere than at a dance with THE FABULETTES. Harkening back to the days of beehived, sequined groups such as the Chiffons, the Shirelles, Martha and the Vandellas and the Marvelettes, The Fabulettes recreate the fun era of rock history when female groups ruled the airwaves. Their sense of humor, modern sensibility, harmonies, and wacky wardrobe changes bring a spirited approach to timeless songs that keep you on the dance floor all night long.