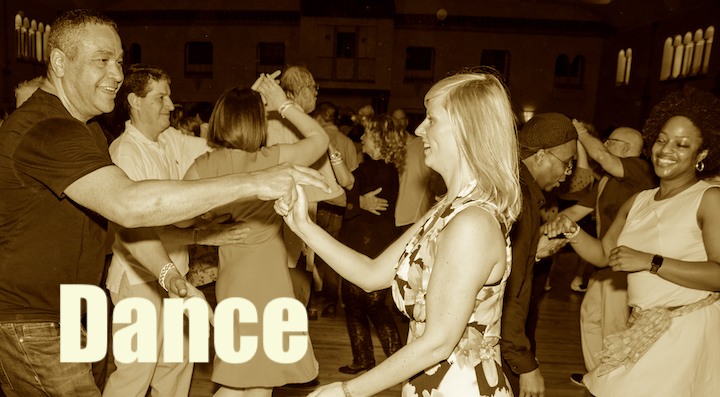 Red Heart Swing Dance with The Fabulettes at Colvin Run Dance Hall
• Beginner swing lesson 8:30-9pm; dance 9-11:30pm (band plays two sets)
• Admission $20/person through January 20; $30/person ($10 goes directly to our charities) January 21-February 3. Advanced ticket sales only; pre-sales ends at 11:59pm on Thursday, February 3. All ticket sales are final; no refunds or credits.
• Attendance limited to 100.
THE NOT-SO-FINE PRINT:
• All attendees must be fully-vaccinated (no exceptions).
• Attendees are required to present ID and proof of vaccination at the door.
• Masks must be worn.
• Tickets are pre-sales only. Payment via credit card at time of purchase, online only. Pre-sales ends at 11:59pm on Thursday, February 3.
• All ticket sales are final; no refunds, no credits.

It's a mini have-a-heart hop! Sue and Gary's annual fundraiser swing dance will once again spotlight Lucky Dog Animal Rescue and Honor Flight Network. Features an auction featuring amazing baskets donated by our supporting dancers, gift cards, decorations, and some other surprises. Time to start planning your red/pink/heart-themed attire–there WILL be prizes! If you'd like to donate a gift basket or gift card for the charity auction, please Email [email protected] immediately! You can also use these handy-dandy links to donate directly to LuckyDog and HonorFlight.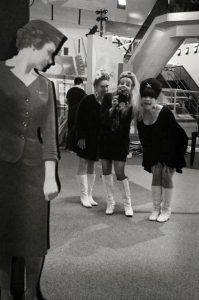 You just can't have more fun anywhere than at a dance with THE FABULETTES. Harkening back to the days of beehived, sequined groups such as the Chiffons, the Shirelles, Martha and the Vandellas and the Marvelettes, The Fabulettes recreate the fun era of rock history when female groups ruled the airwaves. Their sense of humor, modern sensibility, harmonies, and wacky wardrobe changes bring a spirited approach to timeless songs that keep you on the dance floor all night long.