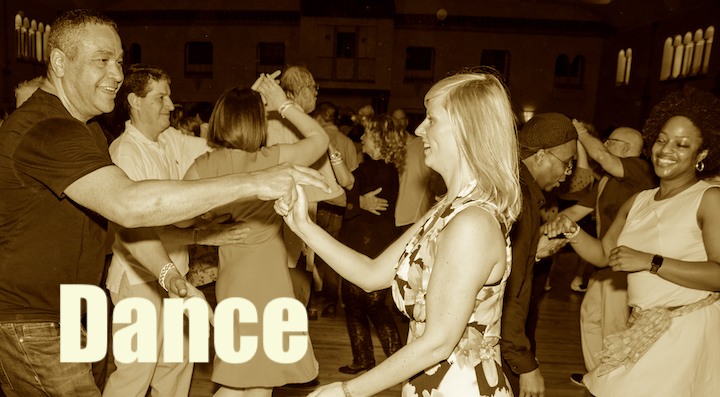 Swing Dance with ROCK-A-SONICS at Colvin Run Dance Hall
• Beginner swing lesson 8-8:30pm; dance 8:30-11pm (band plays two sets)
• Admission $20/online purchase until 5pm the day of the dance; $25 at the door. Advance ticket sales are final; no refunds or credits.
TICKET PRE-SALES CLOSED. PAY AT THE DOOR.
THE NOT-SO-FINE PRINT:
• All attendees must be fully-vaccinated (no exceptions).
• Attendees are required to present ID and proof of vaccination at the door.
• Masks are optional. If you do wear one, masks must stay over your nose securely, N95 or KN95 recommended.
• All ticket sales are final; no refunds, no credits. Payment via credit card at time of purchase, online only.
• We reserve the right to change policy.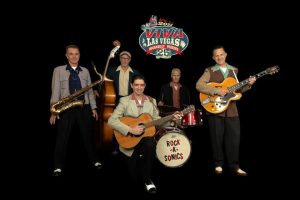 The ROCK-A-SONICS play Rockabilly, vintage Country, and atomic age Rock 'n' Roll in authentic style. Willie Barry on vocals and acoustic guitar, Eric Hurtt on electric guitar and vocals, Louie Newmyer on upright bass and vocals, Tommy Bowes on drums and vocals, and Kim Reynolds on piano, steel guitar and saxophone. One of our long-time favorite bands!