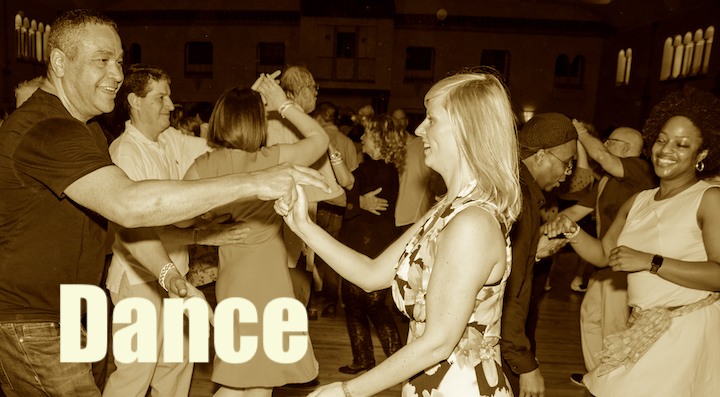 Swing Dance with HOT CLUB OF BALTIMORE in the Bumper Car Pavilion
• Beginner swing lesson 8-9pm; dance 9-11:30pm (band plays two sets)
• Admission $20/person advanced sales (credit card only); $30/person at the door. Advanced ticket sales ends at 12noon on Saturday, August 20. All ticket sales are final; no refunds or credits.
TICKET PRE-SALES CLOSED; PAY AT THE DOOR.
THE NOT-SO-FINE PRINT:
• All attendees must be fully-vaccinated (no exceptions).
• Please show your proof of vaccination at the door.
• All advanced ticket sales are final; no refunds, no credits.
• Masks are optional. If you do wear one, masks must stay over your nose securely, N95 or KN95 recommended.
• We reserve the right to change policy.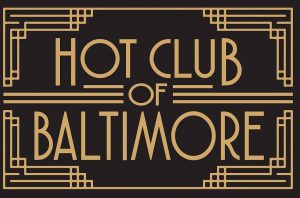 Get ready for an AMAZING night of exceptionally talented musicians brought together expressly for your swing dance pleasure. Michael Joseph Harris, guitarist, composer, and artistic director of the Charm City Django Jazz Fest, has put together an all-star line-up he describes as the trad jazz feel of Louis Armstrong mixed with Count Basie with a little Django flair thrown in for extra fun. We'll be treated to MJH on guitar and banjo, Barrett Johnson on vocals, Joseph Brotherton on trumpet, Anders Eliasson on drums, Willie Clark on tuba, Todd Simon on piano, and Caleb Lopez on sax–and a few more surprises might be added later. You will not want to miss this confluence of great talent. Check out Hot Club of Baltimore for more on MJH.