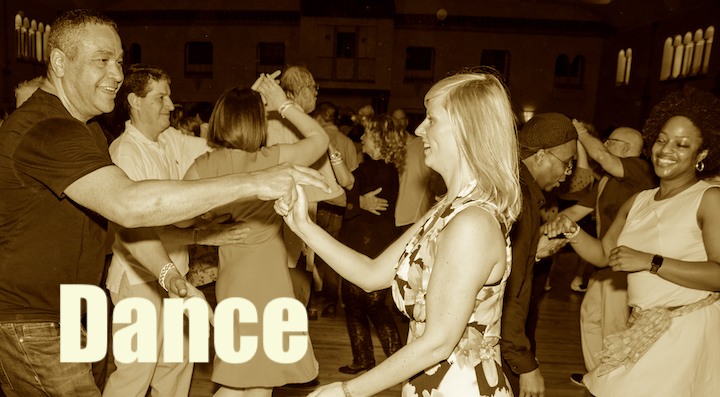 Swing Dance with GUNHILD CARLING BAND at the Spanish Ballroom
• Beginner swing lesson with Tom and Debra 8-9pm; dance 9-11:30pm (band plays two sets)
• Admission $20/person advanced sales (credit card only); $30/person at the door. Advanced ticket sales ends at 12noon on Saturday, June 11. All ticket sales are final; no refunds or credits.

THE NOT-SO-FINE PRINT:
• All attendees must be fully-vaccinated (no exceptions).
• Attendees who are attending their first Gottaswing dance this year are required to present ID and proof of vaccination at the door.
• Attendees who have attended Gottaswing dances this year and whose vaccination status is verified in our database are not required to provide proof at the door.
• All advanced ticket sales are final; no refunds, no credits.
• Masks are optional. If you do wear one, masks must stay over your nose securely, N95 or KN95 recommended.
• We reserve the right to change policy.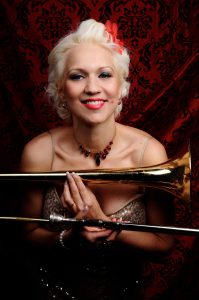 Gunhild Carling, Swedish jazz star, multi-instrumentalist, singer, band leader, dancer, composer, vintage fashionista and all around force of nature, brings her band to the Spanish Ballroom to help us welcome the new year in grand style. Not just an extremely talented musician, Gunhild is also an amazing entertainer. Check out the many videos on her Facebook page and you'll understand just how unique this entertainer is.