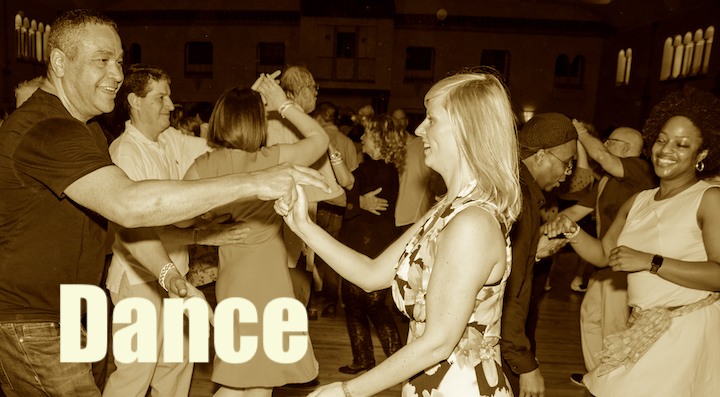 Swing Dance with FOUR STAR COMBO at Colvin Run Dance Hall
• Beginner swing lesson 8-8:30pm; dance 8:30-11pm (band plays two sets)
• Admission $20/person. Advanced ticket sales only; pre-sales ends at 12noon on Friday, June 17. All ticket sales are final; no refunds or credits.
• Attendance limited to 120.
THE NOT-SO-FINE PRINT:
• All attendees must be fully-vaccinated (no exceptions).
• Attendees are required to present ID and proof of vaccination at the door.
• Masks are optional. If you do wear one, masks must stay over your nose securely, N95 or KN95 recommended.
• Tickets are pre-sales only. Payment via credit card at time of purchase, online only.
• All ticket sales are final; no refunds, no credits.
• We reserve the right to change policy.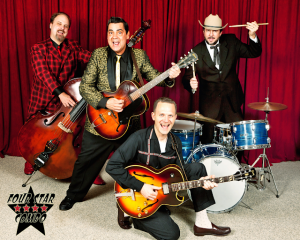 Do you like high-energy Rockabilly and Honky Tonk dance music? WE DO!!! The creation of bandleader Ron Scott brings the music of early Elvis, Gene Vincent, Buddy Holly and Carl Perkins to Colvin Run for a night of great dancing and fun. Eric Hurtt (we know him from the Rock-A-Sonics) joins Ron on lead guitar and vocals, Donovan Stokes plays bass and back-up vocals, and Drake Sorey is on drums. Put your cat clothes on and join BIG FOUR COMBO for a lovely summer night's dance.