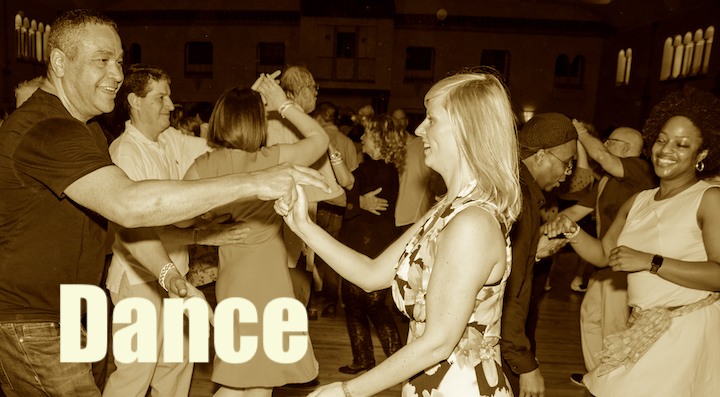 Swing Dance with the BOILERMAKER JAZZ BAND in the Spanish Ballroom
• Beginner swing lesson with Tom and Debra 8-9pm, dance 9-11:30pm
• Admission $20/person advanced sales (credit card only); $30 at the door. Advanced sales ends at 12noon the day of the dance. All ticket sales are final; no refunds or credits.

TICKET PRE-SALES CLOSED; PAY AT THE DOOR.
THE NOT-SO-FINE PRINT:
• All attendees must be fully-vaccinated (no exceptions). Please present proof of vaccination at the door (digital image is fine!).
• All advanced ticket sales are final; no refunds, no credits.
• Masks are optional. If you do wear one, masks must stay over your nose securely, N95 of KN95 recommended.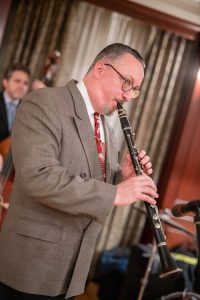 Since 1988, Paul Cosentino's Boilermaker Jazz Band has been bringing the sounds of the Jazz Age and the Swing Era back to life. You'll hear familiar tunes and rarities performed by superb instrumentalists and heartfelt vocalists as the band interprets jazz classics and the Great American Songbook in their own unique fashion. From concert halls, festivals, and stages, to elegant soirees, weddings, and corporate events, listeners and dancers agree that the Boilermaker Jazz Band can make any crowd move with their infectious beat and enthusiasm. We're happy to welcome our long-time friends back to the Spanish Ballroom again; sadly, vocalist Taryn Newborne, originally scheduled to join the band, had to cancel at the last minute due to a personal issue. We'll miss her and look forward to her next appearance.