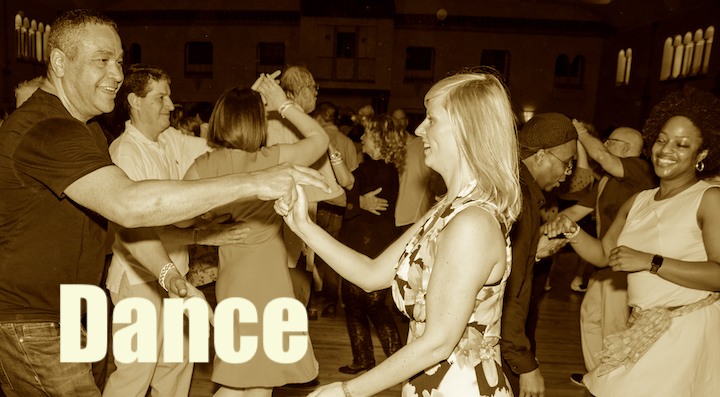 Red Heart Swing Dance with All Wheel Jive at Colvin Run Dance Hall
• Beginner swing lesson 8:30-9pm; dance 9-11:30pm (band plays two sets)
• Admission $20/person through January 20; $30/person ($10 goes directly to our charities) January 21-February 3. Advanced ticket sales only; pre-sales ends at 11:59pm on Thursday, February 3. All ticket sales are final; no refunds or credits.
• Attendance limited to 100.
THE NOT-SO-FINE PRINT:
• All attendees must be fully-vaccinated (no exceptions).
• Attendees are required to present ID and proof of vaccination at the door.
• Masks must be worn.
• Tickets are pre-sales only. Payment via credit card at time of purchase, online only. Pre-sales ends at 11:59pm on Thursday, February 3.
• All ticket sales are final; no refunds, no credits.

It's a mini have-a-heart hop! Sue and Gary's annual fundraiser swing dance will once again spotlight Lucky Dog Animal Rescue and Honor Flight Network. Features an auction featuring amazing baskets donated by our supporting dancers, gift cards, decorations, and some other surprises. Time to start planning your red/pink/heart-themed attire–there WILL be prizes! If you'd like to donate a gift basket or gift card for the charity auction, please Email [email protected] immediately!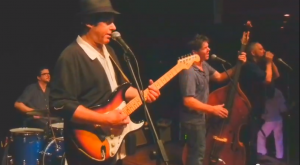 It's been a long time since we've seen All Wheel Jive, and we're happy to welcome them back for another swing dance with Gottaswing! Bandleader Brian Gross has moved to Wilmington, NC, but his visit to the DC area coincides with our dance at Colvin Run, so everything worked out very nicely. As usual, All Wheel Jive will play a great selection of music you can dance to: swing, Jump Blues, Rockabilly, Rhythm and Blues, Blues shuffles and Rhumbas, and maybe even a Surf tune! Come on our and welcome Brian (and Bonnie Bell too!) back during their visit to the area. It'll be a great night.