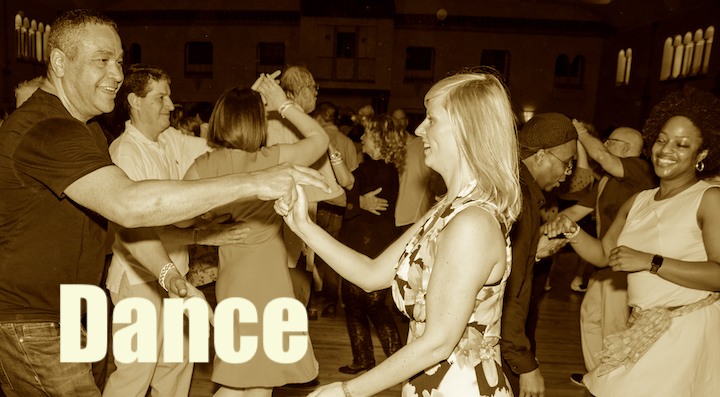 Swing Dance with BAD INFLUENCE BAND at Colvin Run Dance Hall
BAD SANTA DANCE! Wear your tackiest.
• Beginner swing lesson 8-8:30pm; dance 8:30-11pm
• Admission $20/online purchase until 5pm the day of the dance; $25 at the door. Advance ticket sales are final; no refunds or credits.
TICKET PRE-SALES CLOSED; PAY AT THE DOOR.
THE NOT-SO-FINE PRINT:
• All attendees must be fully-vaccinated (no exceptions).
• Attendees are required to present ID and proof of vaccination at the door.
• Masks are optional. If you do wear one, masks must stay over your nose securely, N95 or KN95 recommended.
• All ticket sales are final; no refunds, no credits. Payment via credit card at time of purchase, online only.
• We reserve the right to change policy.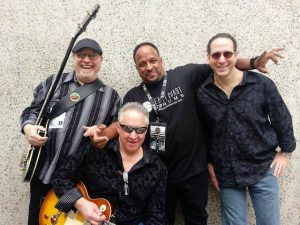 Blues you can use, swing dance style! Over a career spanning nearly 35 years, BAD INFLUENCE BAND has performed at festivals, on Memphis' hallowed Beale Street, at the Kennedy Center, as well as being long-time favorites at area bars and nightclubs. With Michael Tash on guitar, Roger Edsall on vocals and harmonica, Bob Mallardi on bass and vocals, and Joe Wells on drums, the band delivers strong melodies, addictive swing grooves, sly original songs and sheer intensity. We're happy to see them back!