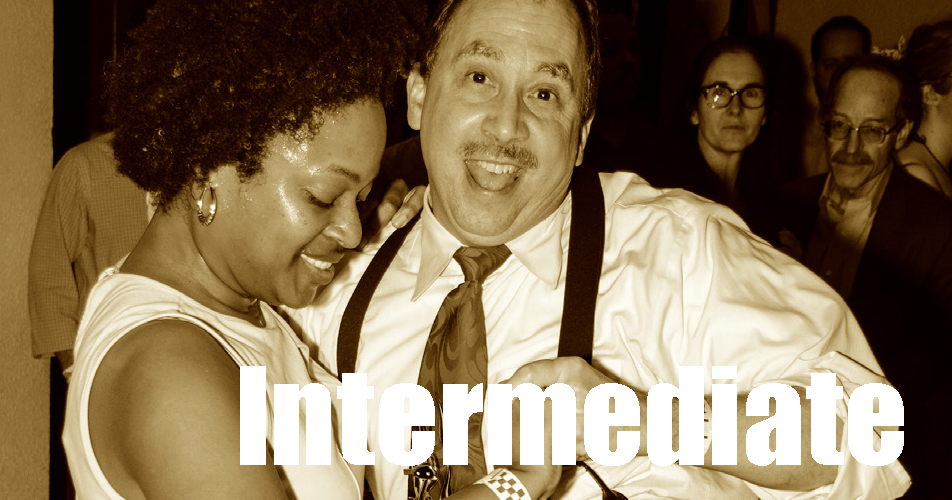 TONIGHT'S INTERMEDIATE SWING CLASS AT CHEVY CHASE BALLROOM IS CANCELED DUE TO TORNADO WATCH
TONIGHT'S CLASS IS CANCELED DUE TO STORM WARNINGS. STAY HOME AND STAY SAFE!
Taught by Tom Koerner and Debra Sternberg
Contact [email protected] or [email protected]
Monday nights, July 10-August 28 (8 weeks)
8-9pm
$140/person
Intermediate students should be familiar with the essentials of swing:
• Six-count patterns
• Eight-count Lindy Whip and Circle
• Side-by-side and Back Charleston
• Lead-and-follow skills, transitions, and more
You never need a partner; we rotate partners in our classes so everyone has a chance to learn and practice.