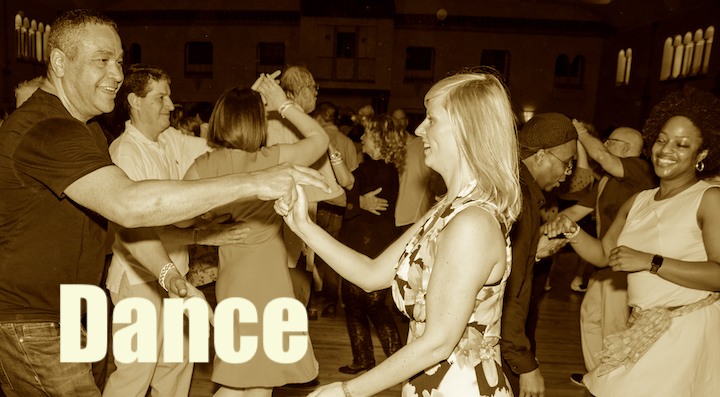 Swing Dance with New York City's HOT TODDIES JAZZ BAND at the Spanish Ballroom
• Beginner swing lesson with Tom and Debra 8-9pm, dance 9-11:30pm
• Admission $20/person advanced sales (credit card only); $30 at the door. Advanced sales ends at 12noon on Saturday, September 10. All ticket sales are final; no refunds or credits.
TICKET PRE-SALES CLOSED; PAY AT THE DOOR.
THE NOT-SO-FINE PRINT:
• All attendees must be fully-vaccinated (no exceptions). Please present proof of vaccination at the door.
• All advanced ticket sales are final; no refunds, no credits.
• Masks are optional. If you do wear one, masks must stay over your nose securely, N95 of KN95 recommended.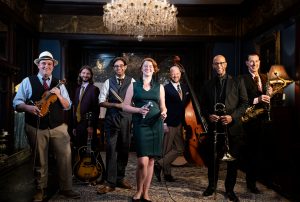 NYC comes to DC, and what a way to start off the fall season! The HOT TODDIES JAZZ BAND are a fun-loving swing band with an eclectic mis of styles, all perfect for dancing, Lindy Hop and good times. While relatively new (thanks, pandemic!) are quickly rising on the swing scene. They've got an incredible line-up for their DC debut, including Patrick Soluri (plays with Gordon Webster Band and runs Prohibition Productions), vocalist Hannah Gill (singer with Post Modern Jukebox), Grammy-nominated Gabe Terracciano, and guitarist Justin Poindexter from Jazz at Lincoln Center. Making the night even more special: After teaching ONE-DAY WORKSHOPS in the afternoon, special guests TONY FRASER and JAIME SHANNON will be performing with their dance team. Now, enjoy this delightful video they made during the days of lock-down (that's Tony and Jaime dancing on the bagel on the left).
#038;autoplay=0&cc_load_policy=0&cc_lang_pref=&iv_load_policy=1&loop=0&modestbranding=0&rel=0&fs=1&playsinline=0&autohide=2&theme=dark&color=red&controls=1&" class="__youtube_prefs__ epyt-is-override no-lazyload" title="YouTube player" allow="autoplay; encrypted-media" allowfullscreen data-no-lazy="1" data-skipgform_ajax_framebjll="">