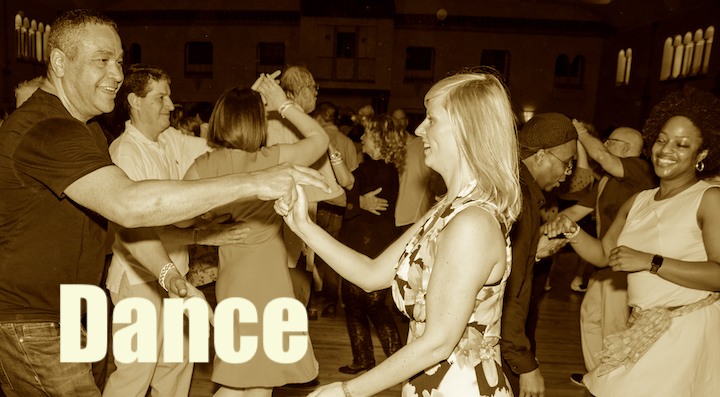 Swing Dance with France's HOT SUGAR BAND at the Spanish Ballroom
TICKET PRE-SALES CLOSED. PAY AT THE DOOR.
• Beginner swing lesson with Tom and Debra 8-9pm, dance 9pm-12midnight
• Admission $25/person advanced sales (credit card only); $35 at the door. Advanced sales ends at 12noon on Saturday, July 16. All ticket sales are final; no refunds or credits.
THE NOT-SO-FINE PRINT:
• All attendees must be fully-vaccinated (no exceptions). Please present proof of vaccination at the door.
• All advanced ticket sales are final; no refunds, no credits.
• Masks are optional. If you do wear one, masks must stay over your nose securely, N95 of KN95 recommended.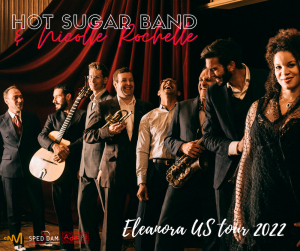 Birthed in 2010 and based in Paris, HOT SUGAR BAND has become one of the top-rated bands in the world of Lindy Hop. Featuring some of the finest musicians in the French swing and jazz scene, the band has performed all around the world including Sweden, Vietnam, Hungary, Lithuania, Canada, Spain, South Korea, China, Italy, the Netherlands—and now, the United States! Combining elements of the John Kirby Sextet, Django Reinhardt's big band sound, and Count Basie and Duke Ellington's classics, the band's endless energy on stage has helped make it one of the most in-demand bands in the world of swing.