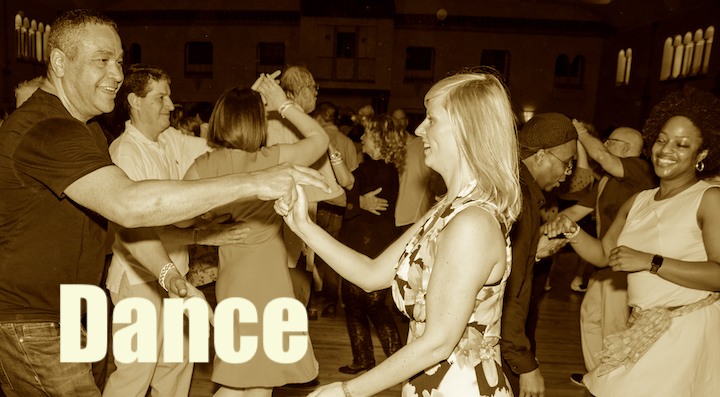 Halloween Hop with King Teddy at the Bumper Car Pavilion
• Beginner swing lesson 8-9pm; dance 9-11:30pm (band plays two sets)
• Admission $20/person. Advanced ticket sales only; pre-sales ends at 11:59pm on Friday, October 29. All ticket sales are final.
• THIS DANCE IS SOLD OUT.
This is a Gottaswing event and is not held in conjunction with any other group or entity. Got questions? Email [email protected].

THE NOT-SO-FINE PRINT:
• All attendees must be fully-vaccinated and must submit proof no later than 11:59pm on Friday, October 29. Your Email confirmation will contain instructions on submitting.
• Ticket are pre-sales only. Payment via credit card at time of purchase, online only. Pre-sales ends at 11:59pm on Friday, October 29.
• All ticket sales are final.
• Masks are optional (Bumper Car Pavilion is considered an outdoors event).
It's been two years, but WE'RE BACK with Sue and Gary's legendary Halloween Hop in the Bumper Car Pavilion at Glen Echo Park with decorations, costumes, contests, treats, and fun galore. Sue and Gary will be teaching the beginner swing lesson included in the price of admission, overseeing the costume contest, and leading the fun in general. Costumes are optional but encouraged. WE CAN'T WAIT! 
COSTUME CONTEST!! Prizes will be awarded for:
• TOP TWO COSTUMES: Any single-person costume is eligible.
• TOP COUPLE COSTUME: Any two people in a themed costume.
• TOP GROUP COSTUME: Up to five people in a themed costume.
At the intersection of swing, rockabilly and jump blues is where you'll find KING TEDDY, happily hanging out and humming Beatles tunes. Although their influences are varied (including everyone from Louis Prima to Sam Cooke to Gene Vincent to the afore-mentioned quartet), they are single-minded in their musical mission—to swing, baby!