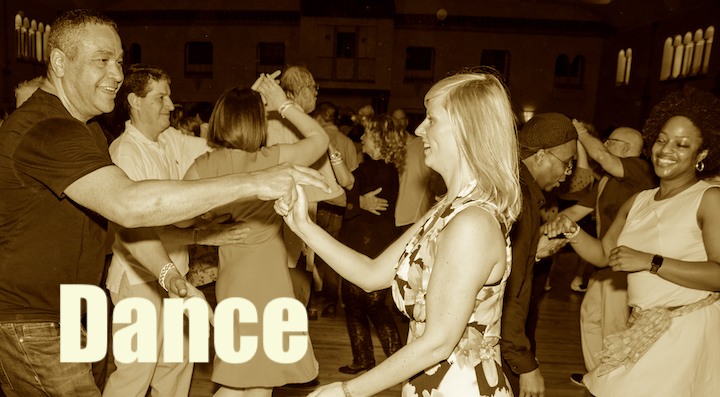 Swing Dance with Dr. Zoot in the Spanish Ballroom
• Beginner swing lesson 8-9pm; dance 9-11:30pm (band plays two sets)
• Admission $20/person. Advanced ticket sales only. TICKET SALES EXTENDED TO 12NOON ON SATURDAY, NOVEMBER 6. All ticket sales are final; no refunds or credits.
THE NOT-SO-FINE PRINT:
• All attendees must be fully-vaccinated (no exceptions).
• Attendees who are attending their first Gottaswing dance this year are required to present ID and proof of vaccination at the door.
• Attendees who have attended Gottaswing dances this year and are verified in our database are not required to provide proof at the door.
• Tickets are pre-sales only. Payment via credit card at time of purchase, online only. Pre-sales ends at 11:59pm on Friday, November 5.
• All ticket sales are final; no refunds, no credits.
• Face coverings required.
TICKET SALES ARE CLOSED. Hope you can join us for our other upcoming dances!
The final dance we held at the Spanish Ballroom pre shut-down was on February 22, 2020, and our band was one of our long-time favorites, Pittsburgh's DR. ZOOT. For our first dance in the Ballroom post shut-down, it seemed only fitting to welcome them back for our joyous return.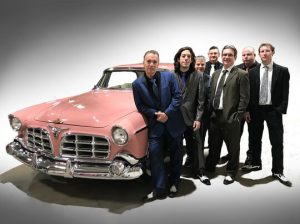 At first it was just a steady weekday gig in 1998 at a small swing club in Pittsburgh's south side, but the band grew in popularity and soon they were packin' em in. The crowd listened to Dr. Zoot but Dr. Zoot also listened to the crowd and the band was exposed to new influences. The dancers and musicians came every week, and Dr. Zoot soon became a staple of the Pittsburgh swing scene. As their reputation spread, recording sessions soon followed, as well as travel to nearby East Coast cities such as New Jersey, New York City and Washington, DC, as well as Los Angeles. Today, Dr. Zoot is still infusing the swing scene with energy and verve with music that makes you want to move.