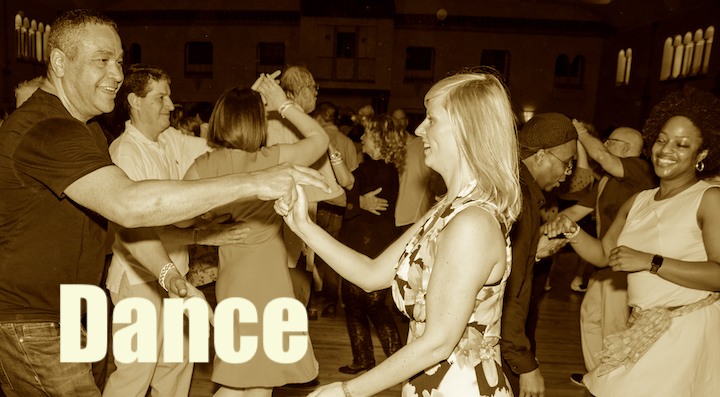 BIG BAD VOODOO DADDY / A Spring Swing with Wolf Trap and Gottaswing

Beginner swing lesson with Tom and Debra 7-8pm
Band starts 8pm
We are DELIGHTED to join Wolf Trap for a spring swing dance in The Barns with this legendary band. Read all about it on their CALENDAR.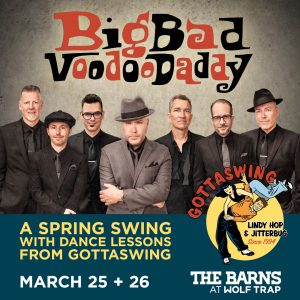 BIG BAND VOODOO DADDY's efforts to promote and revitalize swing music are more than a tribute to the genre. Drawing inspiration from the creators of this uniquely American art form, the band's signature, high-energy show with original, horn-infused music introduces the swing genre to a new generation while respecting the music's rich legacy. What a fabulous way to greet the spring season!