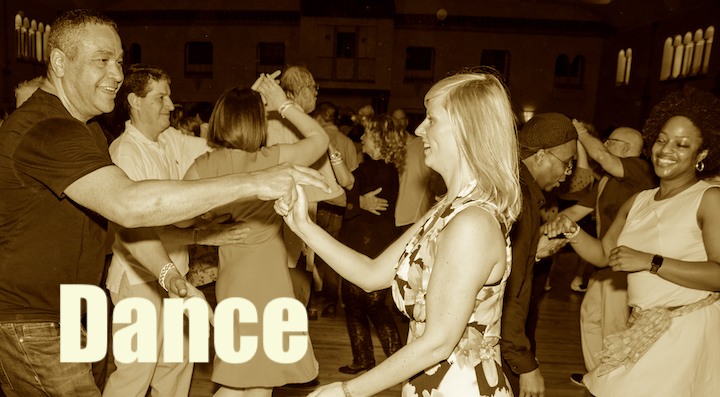 Swing Dance UPTOWN RHYTHM KINGS REUNION: A Tribute to Eric Shoutin' Sheridan in the Spanish Ballroom
• Beginner swing lesson with Tom and Debra 8-8:50pm
• Special presentation by BIG JOE MAHER on ERIC SHOUTIN' SHERIDAN 8:50-9:05pm
• Band plays 9:05-11:30pm
• Admission $30/door
• SAVE $10! Purchase in advance online and pay $20; ticket sales ends at 12noon the day of the dance. All advance ticket sales are final; no refunds or credits.

TICKET PRE-SALES CLOSED; PAY AT THE DOOR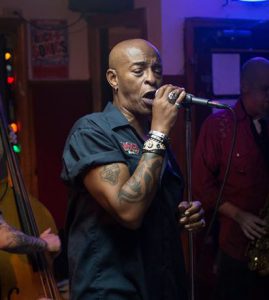 Once upon a time, Jump Blues Band THE UPTOWN RHYTHM KINGS, headlined by ERIC SHOUTIN' SHERIDAN, were IT. Every DC swing dancer and jump-blues fan knew: Sheridan's late '40s/early '50s-style belting and his horn-led combo's honking rowdiness were more than nostalgia-act trappings. Sheridan's energetic renditions of boomin' cuts by the likes of Roy Milton and Ike Turner, steeped in the historical origins and ongoing vitality of R&B-based reelin' and rockin' jump blues, were the real thing. Sadly, Eric passed away in April, 2023 at his home in Illinois. Tonight, musicians far and wide come together to celebrate Eric, including but not limited to former bandmates and friends Big Joe Maher, Arthur Gerstien, Bryant MacGregor, Derek Houston, Jerry Queen, Vince McCool, Randy Small, Charlie Hubel, Terence McArdle, and special guest vocalist Juanita Williams. Big Joe will present a short tribute to Eric 8:50-9:05pm. This will truly be an historic night.
Photo courtesy Alan Kresse