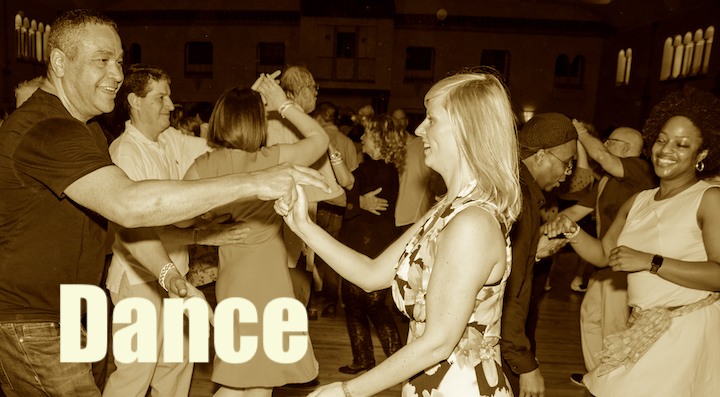 Swing Dance with the SILVER TONES SWING BAND in the Spanish Ballroom
• Beginner swing lesson with Tom and Debra 8-9pm, dance 9-11:30pm
• Admission $20/person advanced sales (credit card only); $30 at the door. Advanced sales ends at 12noon the day of the dance. All ticket sales are final; no refunds or credits.

TICKET PRE-SALES CLOSED; PAY AT THE DOOR.
THE NOT-SO-FINE PRINT:
• All attendees must be fully-vaccinated (no exceptions). Please present proof of vaccination at the door.
• All advanced ticket sales are final; no refunds, no credits.
• Masks are optional. If you do wear one, masks must stay over your nose securely, N95 of KN95 recommended.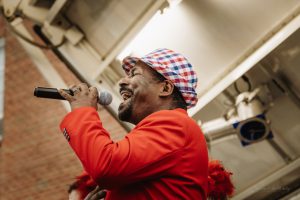 Founded in 2012 by trumpeter Dave Shuma and vocalist Wendy Marie, the SILVER TONES SWING BAND have performed all over the greater DC-metro region, including the Smithsonian Air and Space Museum, Harris Pavilion, the Hylton Center for the Performing Arts, and countless galas, celebrations, and concerts. The band is proud to bring to the stage the Silver Belles vocal trio, creating the iconic 1940s sound of the Andrews Sisters. Solo vocalists Wendy Marie and Gene Bates bring the vocals of such stylistic greats as Nat King Cole, Frank Sinatra, Ella Fitzgerald and Peggy Lee, among others, to life. We are delighted to welcome them back to the stage at the beautiful Spanish Ballroom!