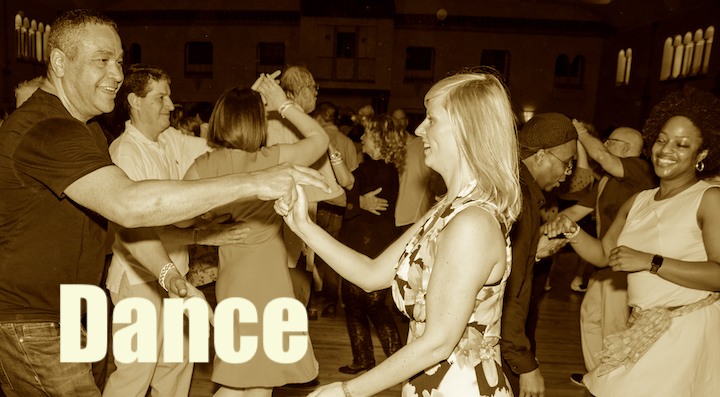 Swing Dance with THE JIVE ACES in the Spanish Ballroom
Beginner swing lesson with Tom and Debra 7-7:30pm
Band plays 7:30-9:30pm
Admission $30/door
SAVE $10! Purchase in advance online and pay $20; ADVANCE TICKET SALES ENDS PROMPTLY AT 12noon. All advance ticket sales are final; no refunds or credits.
TICKET PRE-SALES CLOSED; PAY AT THE DOOR!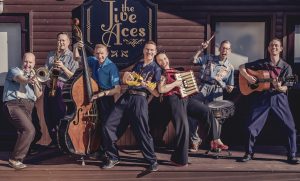 THE JIVE ACES ARE BACK! The United Kingdom's No. 1 Jive and Swing band has long been huge favorites of the DC swing dance scene. Impossibly high-energy, entertaining, talented, and oh-so-danceable, this sextet averages 300 shows a year, has worked with Keely Smith among others, has performed for Queen Elizabeth, has headlined at and sold out Royal Albert Hall, has performed at multitudinous jazz festivals, appeared on "Britain's Got Talent," traveled the world, and on and on. Their 2011 video of "Bring Me Sunshine" went viral and has been viewed by tens of thousands of people. When their gigs got canceled as the world went into lock-down mode, the band started "JiveStream" with daily appearances. Are we thrilled to have them back? You bet we are.