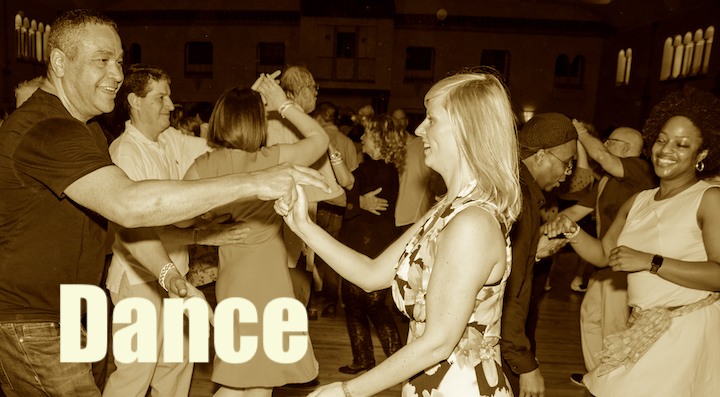 Mini Have-A-Heart Hop Swing Dance with the ROCK-A-SONICS at Colvin Run Dance Hall
• Beginner swing lesson 8-8:30pm; dance 8:30-11pm
• Admission $25/online purchase until 5pm the day of the dance; $30 at the door–$10 of every admission goes directly to our charities. Advance ticket sales are final; no refunds or credits.
TICKET PRE-SALES CLOSED; PAY AT THE DOOR.
It's a mini have-a-heart hop! Sue and Gary's annual fundraiser swing dance will once again spotlight Lucky Dog Animal Rescue and Honor Flight Network. Features an auction featuring amazing baskets donated by our supporting dancers, gift cards, decorations, and some other surprises. Time to start planning your red/pink/heart-themed attire–there WILL be prizes! If you'd like to donate a gift basket or gift card for the charity auction, please Email [email protected] immediately! You can also use these handy-dandy links to donate directly to LuckyDog and HonorFlight.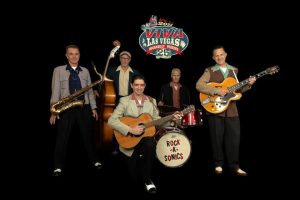 The ROCK-A-SONICS play Rockabilly, vintage Country, and atomic age Rock 'n' Roll in authentic style. Willie Barry on vocals and acoustic guitar, Eric Hurtt on electric guitar and vocals, Louie Newmyer on upright bass and vocals, Tommy Bowes on drums and vocals, and Kim Reynolds on piano, steel guitar and saxophone. One of our long-time favorite bands!