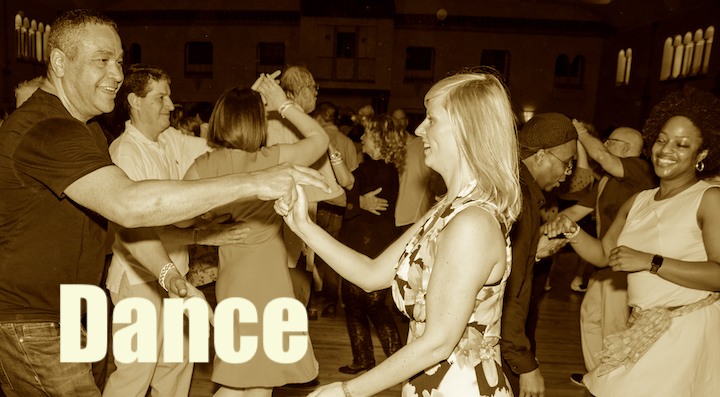 Swing Dance with the GEORGE GEE SWING ORCHESTRA: A Tribute to the Legends of Lindy in the Spanish Ballroom


• Beginner swing lesson with Tom and Debra 8-9pm
• Band plays 9-11:30p
• Admission $30/door
• SAVE $10! Purchase in advance online and pay $20; ticket sales ends at 12noon the day of the dance. All advance ticket sales are final; no refunds or credits.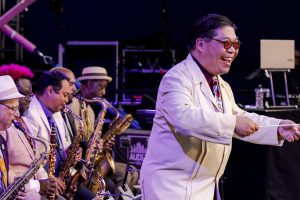 New York native GEORGE GEE loved the music of the Big Band greats–Count Basie, Duke Ellington, Lionel Hampton, Benny Goodman, Cab Calloway and more–in his teen-age years. This passion took a turn in 1979, when George, then a student at Carnegie Mellon University, was asked to interview Count Basie before a campus concert. The very next day, George reached out to fellow jazz players and formed a 17-piece big band. The rest, as they say, is history. The GEORGE GEE SWING ORCHESTRA has become a leader in the NYC swing and music scene, as well as nationally and internationally.
On this special night at the Spanish Ballroom, the George Gee Swing Orchestra presents "A Tribute to the Legends of Lindy," spotlighting songs associated with FRANKIE MANNING, NORMA MILLER, DAWN HAMPTON, and our own darling JEAN VELOZ, all of whom (with the exception of Norma Miller) appeared frequently at the Spanish Ballroom. The spirit of Lindy Hop is alive and well!