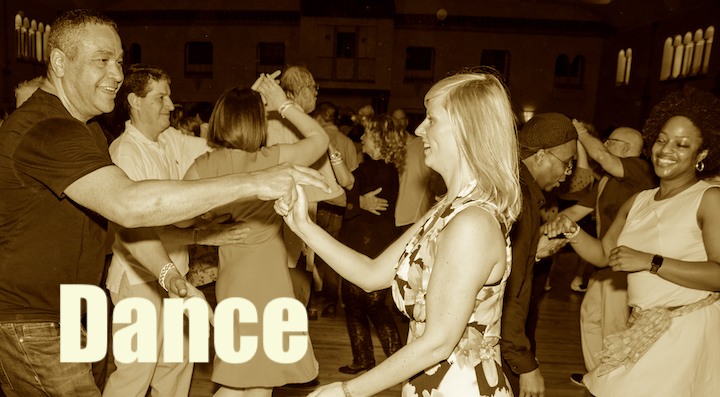 Swing Dance with MITCH WOODS AND HIS ROCKET 88s in the Spanish Ballroom
• Beginner swing lesson with Tom and Debra 8-9pm, dance 9-11:30pm
• Admission $20/person advanced sales (credit card only); $30 at the door. Advanced sales ends at 12noon the day of the dance. All ticket sales are final; no refunds or credits.

TICKET PRE-SALES CLOSED; PAY AT THE DOOR
THE NOT-SO-FINE PRINT:
• All attendees must be fully-vaccinated (no exceptions). Please present proof of vaccination at the door (digital image is fine!).
• All advanced ticket sales are final; no refunds, no credits.
• Masks are optional. If you do wear one, masks must stay over your nose securely, N95 of KN95 recommended.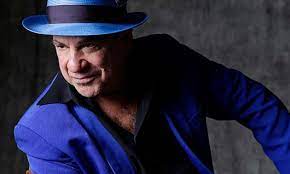 The torch bearers of a great American musical heritage, MITCH WOODS AND HIS ROCKET 88s take their inspiration from the great jump n' boogie outfits and swingin' little big bands of the '40s, breathing fresh life into the music that gave birth to rock n' roll. Woods styled his group after the jumpin' n' jivin', shoutin' n' honkin', pumpin' n' poundin' bands of Louis Jordan, Wynonie Harris, Joe and Jimmy Liggins, Amos Milburn, and Roy Milton. Adding a healthy dose of New Orleans rhythm and blues, pile-drivin' piano, and some of his own contemporary playful lyrics, Woods and His Rocket 88s forge their own brand of music they call "rock-a-boogie." One of our long-time favorites, we are supremely delighted to welcome them back to the stage at the Spanish Ballroom.