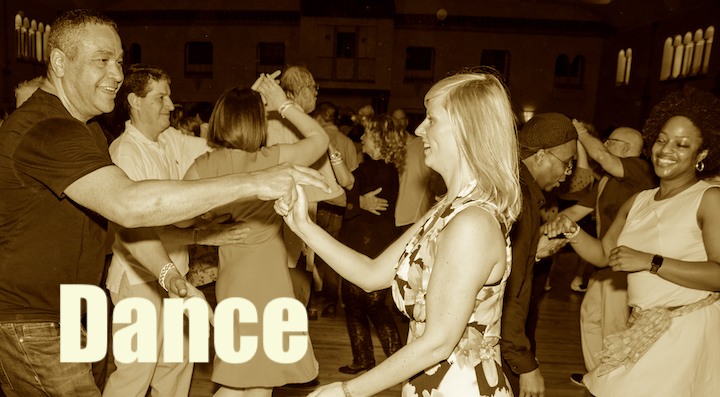 Swing Dance with SETH KIBEL QUINTET featuring FLO ANITO at the Spanish Ballroom
Beginner swing lesson with Tom and Debra 8-9pm
Band plays 9-11:30pm
Admission $30/door
SAVE $10! Purchase in advance online and pay $20; ticket sales ends at 12noon the day of the dance. Advance ticket sales are final; no refunds or credits.
TICKET PRE-SALES IS CLOSED. PAY AT THE DOOR.
One of our very favorite musicians! Seth Kibel is one of the Mid-Atlantic's premier woodwind specialists, working with some of the best bands in jazz, swing, and more.  Wowing audiences on saxophone, clarinet, and flute, Seth has made a name for himself in the Washington/Baltimore region, and beyond.  He is the featured performer with The Alexandria Kleztet, Bay Jazz Project, Music Pilgrim Trio, The Natty Beaux, and more.  Winner of 28 Washington Area Music Awards (Wammies), including "Best World Music Instrumentalist" (2003-11) and "Best Jazz Instrumentalist" (2005, 2007-8, 2011-14).  His most recent recording, Seth Kibel Presents: Songs of Snark & Despair, was released in 2017 on the Azalea City Recordings record label. This album is a collections of songs, with music and lyrics by Seth, written in direct response to the 2016 Presidential election and the events that followed, and features an all-star cast of vocalists and instrumentalists from throughout the Mid-Atlantic region. Featuring the fantastic vocals of Flo Anito, we're in for a great night of jazz and American songbook standards for your dance pleasure.
/div>